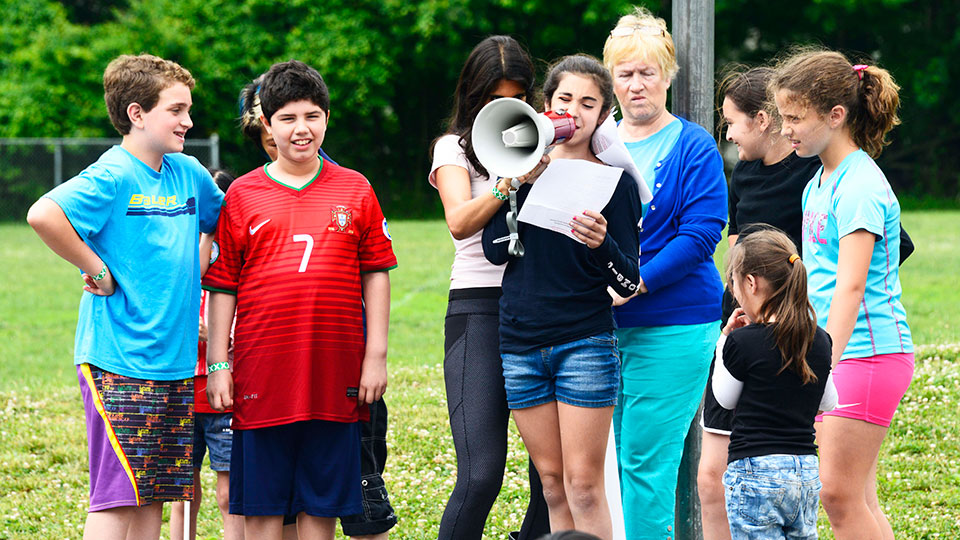 Our Mission: The goal of Disability Inclusion Guild (DIG) is to break the social barriers between the general population and those with disabilities. The GOTTA DIG IT movement is to educate and advocate for inclusion to the point that it becomes second nature to our society. Anyone can approach and interact compassionately with people with disabilities (or differences), and do so without awkwardness. Some just don't know how. There is no fault in that.  Sometimes we just need to break the ice.
Our Method: Gotta DIG It community programs can be adapted for any age group, and any length of time from an hour to a month. We use mindfulness, experiential learning, and human interaction to teach inclusion practices. Our goal is to reach children, parents, teachers and, in turn, to the community as a whole, well beyond those who are in the inner circle of people with disabilities. By erasing outdated social taboos about those with differences, and embracing the qualities that unify us all, we can promote inclusion to the point that it's effortless.
Mindfulness: We start every program with a brief opening mindfulness practice such as meditation and breathing activities. This creates a sense of grounding and connectedness within our groups. (Teen programs can incorporate suicide prevention and mental health awareness using this activity).
Experiencing what it's like: We teach empathy and understanding of the daily struggles of those with special needs through experiential techniques, hands-on advisory panels, and social interaction campaigns. Our GOTTA DIG IT campaign can be tailored to meet school curriculum, and utilizes face to face communication and real simulations of life with a disability.
What needs to change: We strive to abolish fear of and awkwardness toward people with disabilities because these are the primary reasons for exclusion. It's time to empower our society to act compassionately and spread the Disability Inclusion Movement within our communities to find comfort together.?
Our Motto: Gotta Dig It "GOTTA DIG IT" is a new culture, a social movement. It is about social integration in everyday life. It is about breaking the ice and eliminating distorted social beliefs that inhibit us from interacting with people with special needs and disabilities.  It is about establishing core values of how our society embraces disabilities of all kinds. It is about acknowledging, accepting, understanding, and then moving beyond the disability.  A disability is not a barrier.  It is our behavior that can be.
Ask Yourself: Have you ever walked in the shoes of someone who cannot walk?  We can take you on a brief stroll to a world of Inclusion.  Who wouldn't  DIG a world like that!
PLEDGE OF INCLUSION
I pledge to open up my mind and take a step toward
Embracing those with special needs I may have once ignored.
I pledge to open up my ears so others can be heard,
Including those who use their voice without the spoken word.
I pledge to open up a door and let a person through,
Who might not walk or might not talk exactly as I do.
I pledge to make an effort to oppose what isn't fair
And do away with ignorance, and make myself aware.
I pledge to share inclusion with the people who I love,
And teach them to renounce their fears, and quickly rise above.
I pledge a disability will not make me retreat,
The notion of exclusion will be something obsolete.
I pledge to find compassion in the life I get to live,
To recognize that kindness is a gift that I can give.
I pledge that I will join the cause and help to pave the way
For a movement of inclusion that's already underway!